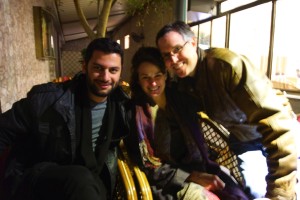 As the week moves on, we are hearing more and more words of despair… joblessness, hopelessness, a toxic environment, the trauma of imprisonment and siege and the constant threat of another attack are inescapable.
The ability to concentrate on caring for one another seems one of the strongest factors in sustaining life here. A friend told me today, "I don't want to hear any more about resilience. We need some ray of hope to hold onto."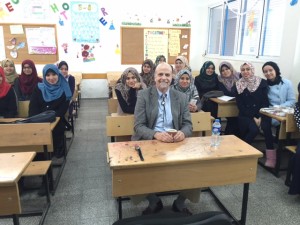 Students who need to complete their graduate studies abroad are prevented from exiting Gaza to travel. The Rafah crossing remains closed – permission to travel through Erez is difficult or sometimes impossible to obtain. The prison.
In a Women's Empowerment Clinic, the reality of many more women needing care for abandonment after divorce, domestic abuse, hunger, illness – seems overwhelming. When the caregivers are also traumatized, the provision of safe care is hard. Still, the strong commitment to family and the need to make sure family members have food and are safe compels those working even minimal pay jobs to continue.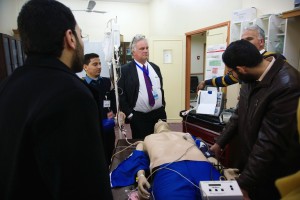 Most non-governmental agencies are cutting hours or staff or pay – trying to stretch their minimal operations budgets as far as possible. Every management person who speaks to us tells of innovative programs being designed to help the people of Gaza. Finding operations dollars to run these programs is a critical problem.
This afternoon, several of our group paid a visit to the home of a friend in what is known as the 'slave area' – the area where descendants of African natives live. We learned of further difficulties involving poverty and violence.
One very bright part of the day – an introduction to five-month-old Gurri (Gerri) – my first namesake!
Each evening, our team gathers to review the experiences of the day. They offer many positive words about the courage of the people here. We have a good team of workers – it's an honor to work with this group!
(Washington Physicians for Social Responsibility has traveled to Gaza since 1993. Since 2009, following the Cast Lead invasion by Israel, WPSR has sponsored ten medical delegations to serve the people of Gaza.)