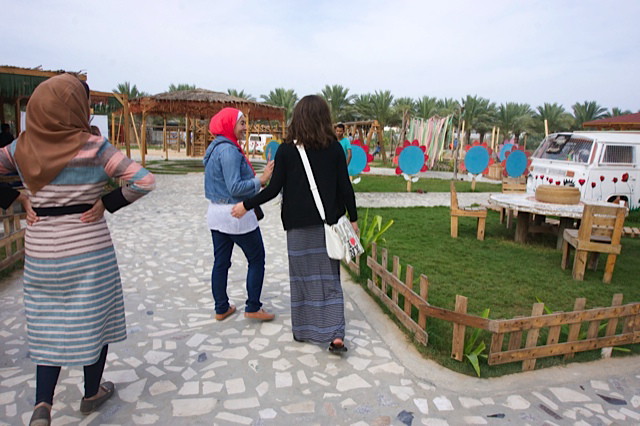 (Washington Physicians for Social Responsibility has traveled to Gaza since 1993. Since 2009, following the Cast Lead invasion by Israel, WPSR has sponsored 12 medical delegations to serve the people of Gaza.)

Day Six in Gaza
In Gaza, we find gracious, generous, helpful people – people who live in this small prison and yet find it in their spirits to be welcoming and kind. Among these wonderful people, there is a phenomenal woman, Reem Abu Jaber, who has created places of hope and learning, places that give children and communities a sense of strength and commitment to life.
Today, Reem spoke of the many projects currently underway in her area. Among at least ten projects: the growing cultural center, NAWA, a place of creative instruction for local children; a two-story kindergarten – the second story being a land of focused instruction (the first will be a minute description of the anatomy of the human body); a beautiful playground – now expanding to include a performance stage; a neighborhood garden; a photography project to instruct children in seeing with a camera; and an extraordinary remodel of a 1700 year old monastery into a magnificent library for children.
Reem's ability to imagine and involve others to create and bring to life places and possibilities for the mental, social and physical health of children seems endless. Each time we visit, I am overwhelmed by the challenges of life in Gaza and Reem's refusal to allow these challenges to stop her commitment to the children. She is a living standard of courage.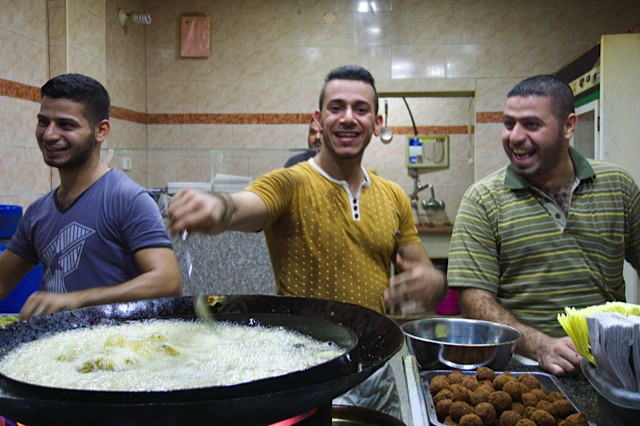 Also spreading joy to all who visit here and are lucky enough to love falafel – our friend, Mahmoud and the men he works with. Each evening, a crowd of people gathers to soak up the happiness that pours out during the creation of delicious falafel – great smiles and comments of humor keep people coming back again and again. They are already historic in Gaza!!