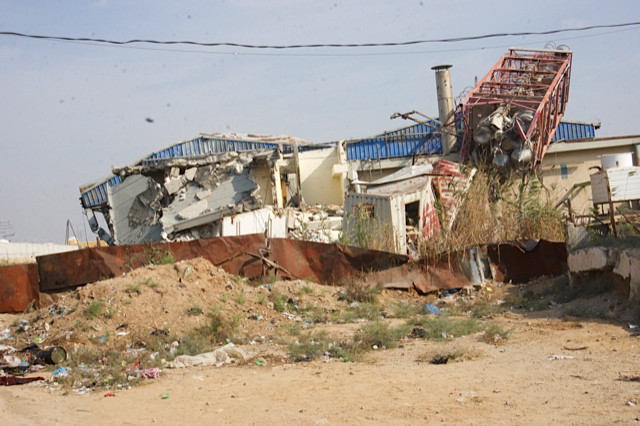 (Washington Physicians for Social Responsibility has traveled to Gaza since 1993. Since 2009, following the Cast Lead invasion by Israel, WPSR has sponsored 12 medical delegations to serve the people of Gaza.)

Day Three in Gaza
Friday is a holy day and during this day, we were treated to time with Akram, a brilliant journalist and translator, who guided us through some of the areas destroyed in the 2014 attacks on Gaza.
Reconstruction is apparent in most of the areas that were focused on for war's destruction, but some buildings such as a juice factory remain unrepaired. This factory is near the border with Israel and the possibility of another destructive attack makes reconstruction less hopeful. With building materials limited, much of the reconstruction is in areas further from the border.
A family of orange farmers whose groves were destroyed in 2014 noticed that we were touring their area and drove to greet us. Trees have been replanted and we were given samples of their delicious fruit.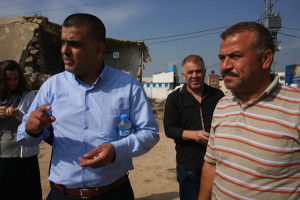 Akram related that Israeli soldiers calculated that explosive devices were less likely to be planted in homes or in orchards than along established roads, so when the 2014 invasion occurred, tanks rolled through homes and crop areas rather than on roads.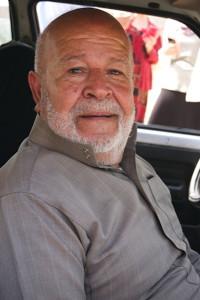 The kindly father of this group of farmers remained in his car during our visit – he is partially paralyzed from a stroke suffered after the war.
Our tour of Gaza included a view of Wadi Gaza, previous site of flowing water. Dams on the Israeli side of the border with Gaza now prevent the flow of fresh water and the Wadi is the site of slow moving sewage.
We visited a fish hatchery – a hopeful site for the re-stocking of the sea along the Gaza coast. Since access to the sea border is limited, Gaza fishermen are permitted to fish only in the shallow coastal waters and re-stocking is essential.
We visited the garden of the wonderful director of Palestinian Early Childhood Education Programmes. Dr. Fatma oversees the provision of kindergarten education in much of Gaza.
The United Nations Relief and Works Agency (UNRWA) is responsible for the majority of elementary and secondary schools here, but financial and organizational support for early education is being provided by this Gaza NGO. With the exponential rise in the refugee population through the Middle East, the budget of UNRWA is critically strained.
At the end of our tour, a group of young men treated us to a demonstration of Parkour – an athletic art developed in France and played throughout the world. Free running, jumping, climbing, and vaulting enable the players to move without assistance.
In Gaza, this activity provides a sense of freedom seldom felt here. Please see: www.youtube.com/watch?v=oq-knWWK1_g