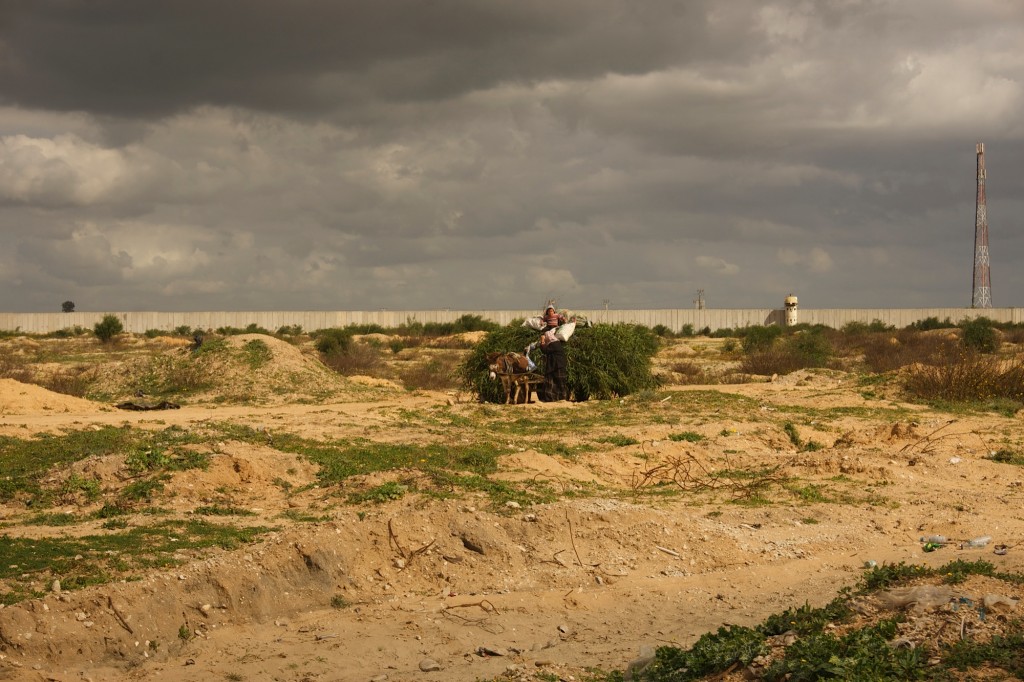 On our way home. In the last hours of our time in Gaza, my computer quit working – wouldn't accept more photos, etc. so I'm writing on the trusty iPad. We left Gaza Sunday morning in the rain, made a quick visit to Bethlehem to visit wonderful Zoughbi and our godson, Tarek, and then spent an abbreviated night in Jerusalem.
With pouring rain/sleet/snow covering the land, we thought of what this means for Gaza:
* water is always needed,
* with vastly insufficient drainage systems, a rapid influx of water means flooded streets and misery,
*the cold that comes with rain/sleet/snow means more suffering for the thousands of people living in partial shelters – open walls of sheeted metal, no insulation, no electricity, no protection from water,
*over-taxed sewage and more raw sewage flowing into the Mediterranean
The list of troubles associated with winter storms is complex and life-threatening for so many people in Gaza.
As we left Jerusalem, we heard of renewed bombing – and hope this report does not mean an extended attack on Gaza. Nearly every person we spoke with in Gaza expressed anxiety over the possibility/expectation that they will come again under attack. The daily shooting of young men who venture into the "no go" agricultural zone along the Israeli border, the regular firing on boats that come too close to the imposed water border, and the constant threat of retribution for rockets fired from Gaza mean that there is no security.
That people manage to continue living in Gaza is a wonder. With unemployment at 43 – 68% (depending on age bracket), with many people who are working receiving very limited salaries (one nurse told us that he is receiving $200 – $300 every 55 days and he was grateful for this), with electricity limited to 3-6 hours every 12 hours, with the tunnel economy closed, with schools stunningly overcrowded, with medicines in short supply, with the majority of the population dependent on the underfunded United Nations Relief Works Association (UNRWA), with virtually no free-flowing potable water available, life in Gaza is exquisitely difficult. And these troubles are not the result of natural disasters – these troubles relate directly to the siege, the closure, the realties of collective punishment and living in an open-air prison.
The people and organizations we visited in Gaza are heroic – striving to provide services for one another under the most incredibly difficult circumstances. Services bringing culture and education to children, services offering care for children with special needs, services that reflect the pride and love of some of the most compassionate and courageous people imaginable.
One young man, father of three, came to visit us on our last night in Gaza. He is taking part in a "wall" project – he explained that sometimes people are shy about telling of their need for help – of their need for basic clothing. In his neighborhood, there is a wall where clothing is hung to be shared and people are invited to take what they need.
I carry this young man and his work in my heart and promise to continue to ask for the lifting of the siege of Gaza.
(Washington Physicians for Social Responsibility has traveled to Gaza since 1993. Since 2009, following the Cast Lead invasion by Israel, WPSR has sponsored ten medical delegations to serve the people of Gaza.)